How Coaching Can Help You Become the Best You
May 09, 2023
My personal story of how a business coach changed my life and how she can change yours, too.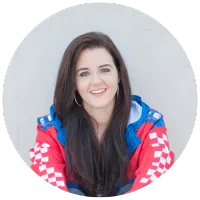 As a child, I was always passionate about making a positive impact using my skills. Writing lyrics and creating music came naturally to me. The idea of being my own boss and making important decisions was very appealing.
However, as I grew older, I realized that entrepreneurship was more difficult than I initially thought. I faced many challenges, including finding the right business idea and audience, raising funds, and marketing my products. I encountered doubts, fears, and frustrations that knocked my confidence along the way. I often thought about giving up and wondered if I had what it takes to be an entrepreneur. That's when I met Avril Fortuin.
Avril is not just a coach, but also a mentor, partner, and friend. With over 20 years of experience, she has helped entrepreneurs like me achieve their goals and grow profits. She has worked with clients across various industries, such as tech, education, music, and more. As an entrepreneur herself, having launched and scaled two businesses and now an online one, she knows what it takes to succeed.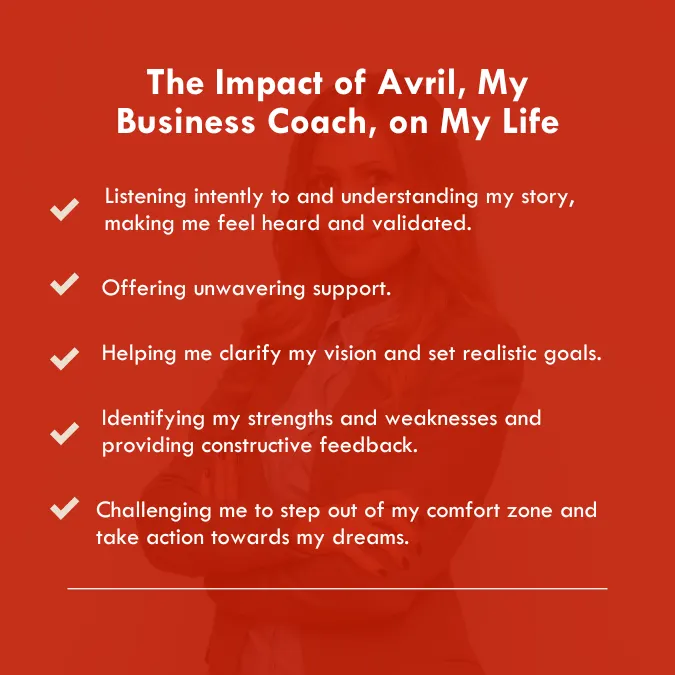 What stood out when I met Avril was her attentive listening and understanding of my story, which significantly changed my life. It made me feel heard and validated, which increased my self-awareness and confidence. In it all, she became my voice of reason, guiding me towards clarity and a better understanding of myself.
Through her continued guidance, I am gaining greater self-awareness and confidence. I am becoming empowered to take control of my life, set achievable goals, and work towards realizing my dreams.
Avril's unwavering support and encouragement keep me motivated through challenges, while her honest and constructive feedback is helping me to grow and improve. I am grateful for her presence in my life and her positive impact on my journey towards success.
With her support and guidance, I am empowered to achieve my goals and pursue my dreams, knowing I have someone in my corner who truly understands and believes in me.
If you're ready to take action today, don't hesitate to contact Avril. You can schedule a free one-hour consultation with her to discuss your needs and receive personalized coaching or buy a coaching package that fits your budget.
Take advantage of this opportunity to benefit from expert guidance and knowledge. Schedule a booking today by filling in the form below.
Thanks for reading, lovely readers! I appreciate your support and look forward to sharing more with you in the future.
Looking forward to connecting.
Avril